Our Pastors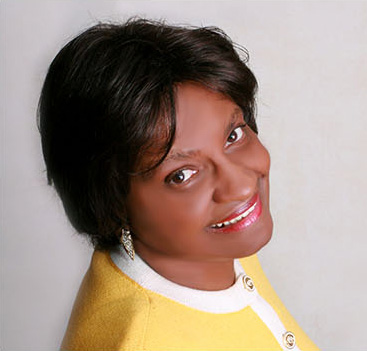 Dr. H. Jean McEntire
H. Jean McEntire is an anointed Apostle, a visionary, a mentor to women and an influential Bible teacher with love for the Word of God. Her insights into the principles of God's Word are amazing, and her teaching is contagious. She is an influencer of people and a motivational preacher/speakerat conferences, seminars and church services.
Jean is the wife and ministry partner of Alexander. She and her husband planted Word Alive Christian Fellowship in Cincinnati, Ohio, in 2000. They are overseers of three pastors and two Apostles of churches and two Apostles of a prison outreach ministry. They also established a church in Lira, Uganda. They are members of the Christian International Network of Churches, under the leadership of Bishop Bill Hamon and the oversight of Dr. M. Leon Walters, Apostle.
Jean is the mother of Lyndon and Tangie and the grandmother of Cristian, Gordon, Lennox and K. Faith. She considers her role as a wife and mother closely aligned with her highest calling as a teacher of the Word of God.
Dr. Jean is a graduate of the University of Cincinnati and an honorary recipient of a Doctorate of Divinity from Saint Thomas College, Jacksonville, Florida. She is an avid student of the Word of God, who stands firm on the vision God has given her to teach, affirm, exalt, disciple and demonstrate the application of God's Word in her life.
Pastor Jean is the founder of the Beauty for Ashes Global Women Ministry; a ministry that empowers women to let God exchange the ashes in their lives for the beauty of love, joy, and success as they pursue their purpose in Him. She also sponsors a scholarship fund to help women that have come through grave adversity and are getting their lives back on track by surrendering their life to God and are in pursuit of higher education. Dr. Jean also supports an orphanage in Kenya; Hope Community Center and serves as a Director of the Partners for Hope Board in America. She and her husband sponsor an organization: Partners in Education that educates children in Lira, Uganda. She also teaches at the New Life Temple Bible College.
Jean has secular experience as a teacher, a director for the State of Ohio, a business executive of a worldwide company and a Canadian company. She is a community leader who has served on various for-profit and non-profit boards as a Director. She's a prolific writer and the author of several inspirational books. Both local and national publications and organizations have honored her for her outstanding community service and leadership. She is a recipient of the 2017 President Volunteer Service Award, President Barack Obama, but she'll quickly tell you that her most significant achievement is to be a servant of the Most High God!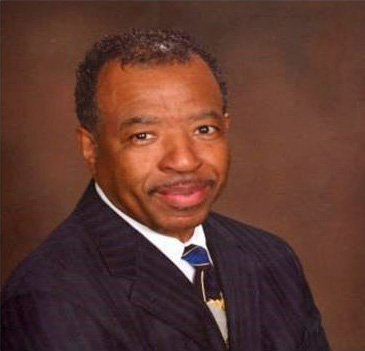 Apostle, Alexander McEntire
Dr. Alexander has the heart for lost souls and compassion for hurting hearts. He and his wife have been called to restore the lost to Christ, rebuild broken lives, renew minds in the Body of Christ, to develop leaders and equip saints for their kingdom assignments. He is well-versed in the Word of God. He is actively involved in community affairs and has served as a helper of people in various positions including president of CAIN (Churches Active in Northside) and the Northside Kiwanis. If you meet Dr. Alexander, you'll never forget his warm, approving spirit.
Apostle Alexander and his wife, Jean, are ordained apostles and members of the network of churches of Christian International, since 2007, under the leadership of Dr. Bill Hamon, Bishop, and the oversight of Apostle M. Leon Walters.
Alexander McEntire is, the father of Alexander, III, and Tonya; grandfather of Courtney, Sydney, Alexis, and Donavan. He retired in 1986 from the United States Air Force after twenty years of service. Shortly, after that, he was called and ordained by God to preach the Gospel. He earned a B.A. degree from Temple Bible College and has an honorary doctorate from Saint Thomas College, in Jacksonville, FL.
Pastor Alexander serves as the Apostle giving apostolic oversight to four other Apostles and three pastors. He also provides apostolic/prophetic training for four Apostles, two pastors two evangelists and three elders at Word Alive Christian Fellowship.
He established Word Alive Church of Uganda and set an Apostle over it in 2016. Apostle Robert has created three other churches under his apostolic covering in Uganda. In addition to overseeing churches and ministries, he and his wife, Jean are the sponsors of Partners in Education, an organization that provides tuition, uniforms, and lunches for children in Uganda.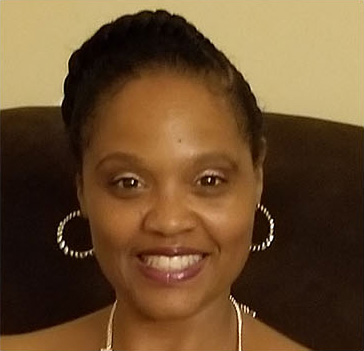 Pastor Tangie Lewis
Tangie Lewis currently serves as the Executive Pastor Word Alive Christian Fellowship of Cincinnati, Ohio. She is responsible for the management of day to day operations and oversees the Hospitality Ministry. Her ministerial responsibilities require some the skills required in her secular job. She manages calendar and schedules, coordinate church projects activities and ensures alignment with ministries within the church.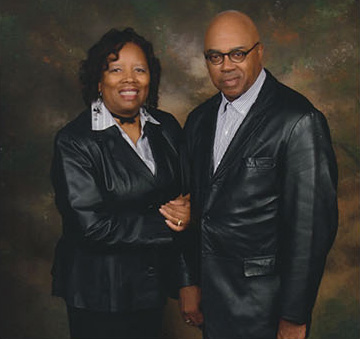 Apostles Kevin and Laverne Anderson
Music, Worship, and Arts Leaders.