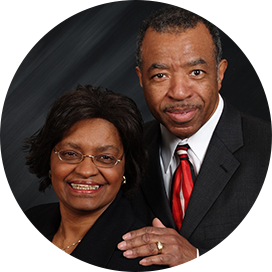 Our prayer for you is that you will live daily in the awareness that Jesus is alive. May the Holy Spirit anoint you with the Holy oil and may He illuminate the Word of God in your heart. May He empower you to overcome every struggle. Furthermore, we pray that you will be a light in the world and will share with others the life of Christ. May you be a reflection of His love as you enjoy peace, prosperity and the fulfillment of His promises.
We speak life to you, and we pray that you will join us in prayer as we restore the lost to Christ, rebuild broken lives, renew minds in the Body of Christ and equip saints for their Kingdom assignments. Your prayers, love, and support are vital to us, and we pray that the grace of God will rest upon you.
If there is anything we can do to help you in your journey with God, please do not hesitate to contact us. You can find many of our contacts on our website.